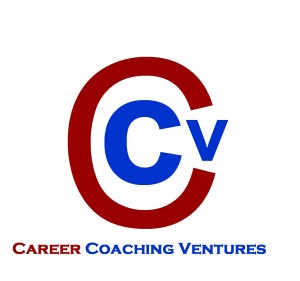 We are a career and business coaching consultancy with a difference. We specialise in helping people navigate their way through the maze of potential career options by advising on how to design a winning resumé and cover letter, how to succeed at interviews, how to switch industries, how to choose the right business school, how to return to employment after maternity leave and how to run marketing, branding and sales campaigns for your company. And all this from an insider perspective! We know our five key industries inside out and we can truly add value as we are specialists in these fields.
We specialise and have good contacts in the financial services, sales, marketing, market research and management consultancy industries and assist individuals in securing interviews and ultimately, employment, in these areas.
We are also proud of the fact that we have been invited by the Guardian to be a panellist on their online Careers Q&A discussions on work experience & internships and MBAs. We have recently published an article for the Guardian Small Business Network and you can access it here. Another article on the Pitfalls of Social Media Marketing has just been published by the Guardian – you can have a read here.
We also published a piece for the Warwick Knowledge Centre magazine and you can have a look here. Recently I have published an article about three steps to success at the interviews for The Business Курьер newspaper and it can be accessed here.
We are also working with one of the top business schools in the UK on designing and delivering a series of webinars on marketing and sales. I have recently delivered the first in the series of webinars on "Social Media Marketing for Small Businesses".
We have also developed a customised CCV Networking Matrix for securing a job speedily and effectively and it has proven to be very successful – with our clients getting interviews and job offers as a result of utilising this unique tool.
We do it all because we are passionate about sharing our knowledge and experience with you, and inspiring you to achieve the goals you set yourself in your professional life. We will help you overcome inevitable setbacks, and build on successes on the path towards fulfilling your career dreams and celebrate with you along the way. We are here to uncover your true potential because we want to see you succeed.
And we do it all because we have been through what you may be going through now and we want to smooth the bumpy road ahead of you by amplifying your strengths. We do it all because we believe in you!
We are also on hand to assist small and medium-sized businesses in training and inspiring their sales teams through unique on-the-job development tools. For companies venturing into Eastern Europe and Russia, we will be happy to share our advice on conducting business in the region through our cross-cultural training programmes. And finally, we run customised social media marketing workshops for aspiring and ambitious entrepreneurs.
"Dasha definitely knows how to make someone present himself both on social media and during
having an interview. I could just say that the service she provides is worth every single penny"
"The newly tailored version of the CV resulted in a larger number of interviews under a short
time, therefore I can recommend Career Coaching Ventures to anybody who wants to achieve
results, while searching for a job in the UK job market"