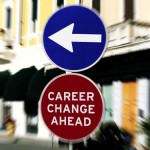 Having done it myself and having helped a number of my clients to accomplish it too, I can say with honesty that changing career path is one of the most difficult tasks one can face. And this shouldn't come as a surprise – transitioning to a new career takes a lot of courage, time, money and energy investment.
No matter what kind of career move you are planning to make, it is important to remember these five key points:
Make sure you are making the right move by researching the new field, opportunities within it and whether you are going to be a good fit personality and experience-wise. Talk to as many people in the new field as possible to gauge their perspective on your fit.
Consider doing an advanced degree, such as Master's or MBA to help you gain knowledge and credibility necessary for moving into a particular field. For example, if you have always worked as a sales professional and would like to move into the field of management consulting, then an MBA is definitely the right way to go.
Gather the support of your family behind you – you will definitely need it along the way as the path to a new career may not always be smooth.
Consider different locations for your future work – as you have already made up your mind to change your career path, it may make sense to try living in a new location. You may have always dreamt about working in Australia for instance – now may be the time to turn this dream into reality!
Don't rush. Take your time to think and plan. Take small methodical steps – thinking each and every move through will result in less disappointment and decisions you may regret after.
In this article, I have also included a short interview with Ahmad Bhatti – management consultant of Clique Consulting (ahmad@cliqueconsulting.co.uk) who resigned from his steady and well-paid job to pursue the path of self-employment in his own consulting company.
1. After you finished your MBA you decided to quit your job and pursue the path of self-employment. What motivated you to do this?
During my MBA, I started exploring to see what was around in terms of exciting and challenging opportunities. I started developing my internal and external networks. Soon after finishing my MBA, I was offered an interesting assignment of managing a collaborative R&D project in China. I opted to quit my job to take that opportunity as an independent consultant because I believed that the path of self-employment could provide me with variety of challenging assignments and would also allow me freedom to pursue my career goals.
2. What main challenges did you encounter in working for yourself on a consulting basis? And how did you tackle them?
I would say that it is hard to find the first 5 clients and to be honest I am still in the process of achieving this bit as staying in China the majority of the time did not help me establishing myself in UK. In my opinion, it takes time and determination and one should never give up despite all the challenges that may come up. Again, your network and attending various relevant events will help you achieve this.
For me time management was the second biggest challenge. But having a proper and balanced routine of work, family, leisure can tackle this issue easily.
3. What are main differences in your opinion between working in the UK and China?
There is no short answer to this question but it is mainly about culture and working practices. In a nutshell, it is all about 'think global, act local' if one wants to get a positive outcome.
4. What advice would you give to all those seeking to change a career path?
Always give consideration to your skill set and desire when thinking of changing a career path but it also important to plan, talk to others who are already working in that sector, and seek advice from career professionals.
I would love to hear from those of you who have changed a career path or planning to do so. Please post your thoughts in the Comments section below.