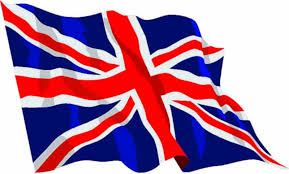 At Career Coaching Ventures we work with a high number of international postgraduate students and I often get asked – 'How do I find a job in the UK? Do I even have a chance of getting a job here?'
It is already tough to get a company to sponsor your work permit and it is going to be even more difficult as the government steadily tightens its immigration rules. As a former foreign student myself (two work permits eventually leading to a UK passport), it pains me to see so many talented people getting rejections solely due to their immigration status. Whatever happened to the principles of equality and meritocracy? Many of the people who are rejected so fast and so easily are highly well-educated with years of experience under their belts.
So the sad truth is that the path to employment in the UK for non-EU citizens is a difficult one. But t is not an impossible task. I have prepared a check list of the key tasks an international student should complete to maximise the chances of sponsorship:
Make sure your application documents – CV, Cover Letter and application forms – are in the best possible shape, tailored and optimised for the particular position you are applying for. Use the keywords from the job ad in your documents as recruiters often screen applications by their keywords. Polish and proofread your documents as much as you can and have a second pair of eyes read them for you.
Read up on the latest Home Office regulations and identify which visa category you should be aiming for. Keep in mind that regulations change often so make sure to check in regularly. If you, for instance, want to remain in the UK in the capacity of Entrepreneur, you will need a different visa from a standard Tier 2 company sponsorship permit.
Avoid applying for jobs online as very rarely would you get a response (you could be lucky of course!). The best way to go about job search is by effective and structured networking and placing your CV and Cover Letter directly into the hands of hiring managers. This is tough but once you have started networking, it gets easier meeting after meeting. It is a numbers game. The more people you meet, the better you become at job-specific networking.
Do the above consistently, regularly and don't give up. You may still get rejections but if you get to know people in your target companies, your efforts will eventually pay off as they can vouch for you.
Make sure you approach companies who actually sponsor work permits. A lot of companies that used to hire foreign nationals recently pulled out from the Home Office sponsorship list so you need to know that your target company can actually sponsor your visa before you set off meeting people and tailoring your documents.
We would love to hear your stories and experiences of getting a job and work sponsorship in the UK so please feel free to share in the Comments box below.