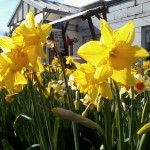 In the latest in our series of short Q&A blogs, we address one of our client's questions: "I am planning to start sending our job applications for graduate positions opening in September. When is the best time to kick start the process?"
I would say that the best time to commence your job search process in time for the September recruitment season would be March-April if not even earlier. Generally, I advise to allow at least 4-6 months for the preparation period and you will need to factor in holidays and vacation time, such as August into your planning.
Why so long? Well, first of all, you need a good few months to email or call your target companies to gather the names of senior people within the departments you would like to target (and some junior people too). Then you should spend a few months setting up appointments and meeting these people and following up with them. Secondly, optimising and polishing your CV, Cover Letter and Video Resume (where applicable) will take some time and dedication on your part in order to have them tailored to the latest requirements of the industry you are aiming for.
So come September, you have all your documents organised, your networking files ready and then you can start sending 'warm' applications rather than leaving it till the last minute and sending out applications in a rush to target companies where you know nobody and nobody knows you. This will just lead to more anxious waiting for news from the companies, and a lower chance of success. So start the process early and be prepared in time for early Autumn!