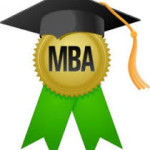 New from Career Coaching Ventures:
We are pleased to offer our clients a special two-week mini-MBA course starting in December designed for those starting either a probation period at a new job or an internship in the New Year with an aim to impress for further offers and opportunities.
This exclusive course consists of four 45–minute one to one sessions & four short homework assignments (complete with detailed feedback) covering the following areas:
– Personal Productivity
– Influencing & Negotiating
– Strategy & Change
– Leadership & Management
During the two-week period, you have two sessions each week and one follow up short assignment for each session.
The aim is to help you stroll through your probation period or internship and walk straight into a permanent position after that.
The price for the whole course is £450. For further information, please get in touch on dasha@careercoachingventures.com.