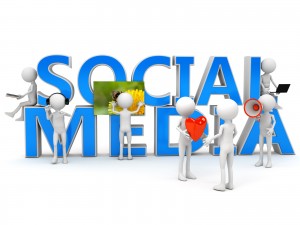 Are you an aspiring entrepreneur who would like to promote your small business and significantly increase your exposure and get leads and customers through social media channels? Or perhaps, you are a freelancer who would like to let the world know about your service? Or an MBA candidate or graduate dreaming of establishing your own business?
Then our fast track course on social media marketing is for you! These interactive one-to-one or team sessions can be run on request at the place and time convenient for you face-to-face or via Skype.
During our fast track course, we will cover such crucial areas as effective blogging, the fundamentals of SEO, social networking, microblogging, video marketing and much more.
You will learn about:
Developing strategies to grow your small business or freelancing practice via online media channels
Building your content marketing strategies (blogs, videos, etc)
Using LinkedIn to promote yourself and your company, increasing your referral rate, acquiring new clients and generating leads, marketing your expertise
Boosting your presence on Twitter, Facebook, LinkedIn, YouTube, Google+
Creating targeted newsletters & PR releases
Growing and expanding your professional network
The duration of this fast track course is 2 hours and the price per hour is £195.
I have recently presented a  successful webinar on Social Media Marketing for small businesses & entrepreneurs for Warwick Business School. Please see the feedback below:
"Dasha presented a highly professional webinar on "Social Media Marketing for Small Businesses" earlier this month. She engaged well with the audience-her enthusiasm is highly infectious and she also made good use of the technology to encourage audience participation. Dasha not only used poll questions asking participants to select one from a number of possible answers to a question but shared videos and took her audience on a tour of various websites which is not always easy in an online classroom environment! Dasha shared her insights on "Why social media marketing is important for small businesses", "How to create your social media campaign" and "Blogging using a range of social media" as well as "Video marketing". Dasha received great feedback from the students and alumni that attended-her knowledge and enthusiasm for the subject are contagious. It is difficult to take such a broad subject and share meaningful takeaways in just one hour, however Dasha managed this!" Sarah Jackson, careers manager, Warwick Business School
Turn your business fortunes around – sign up for our workshop at dasha@careercoachingventures.com