How to Guide: How to Secure a first stage interview at an investment bank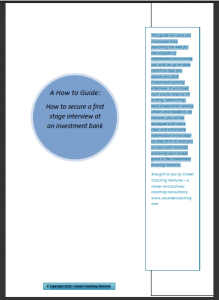 You can now purchase our new How to Guide here for £3.70.
It is an excellent resource to help you get your foot through the door in this highly-competitive field.
Alternatively, the guide is also
available for purchase on Amazon.