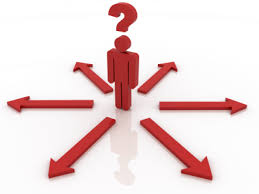 Career transitions – these two words can make even the most risk-taking of us feel nervous and uncertain. That's a perfectly natural reaction – changing career path is one of the most challenging events in one's life as it requires courage, determination and forcing yourself out of your comfort zone (your current/previous job).
However, with the right guidance and some hard work, you can increase your chances of a successful career transition dramatically. So here are the tips:
1. Make sure you clearly understand the reasons behind your desire to change your career path into a different field. Perhaps you have remained in a particular industry or company for the sake of the good salary but do not really enjoy the substance of your work. Or maybe you have recently completed an advanced degree and would like to apply your new knowledge in a different field that has always been your dream. These are good reasons for a career switch. But there are less sensible reasons for a dramatic change such as being unhappy simply because you are not getting along with your current manager or colleagues. Beware also of the 'grass is always greener on the other side' syndrome – no job is perfect so be sure that there are sound reasons to make your potential switch. Being truthful to yourself when going through this mapping process is essential.
Case study: I recently worked with a person who had been running his own business for a while and wanted to get back into full-time employment. The first thing we did is identify the main motivations behind his decision and it turned out that the main issue was that having moved to a different geographic location he was no longer to serve his customer base successfully. He ultimately decided to sell off his stake in the company and to move on to pastures new.
2. When making a career transition, be aware that in many cases you will need to further your education, take special courses or even the a whole degree. You will need to factor the time and expenses associated with the additional education you would need to undertake and prepare your budgets carefully. This is why I recommend my clients continue with their current line of work while taking relevant courses/degrees wherever possible.
Case study: One of my clients had occupied a middle management position in one of the world's biggest international organisations for a number of years. He had secure and well-paid job but felt that his real calling was to work in the private sector in a commercially-oriented role. We had a number of discussions and came to the conclusion that what he needed to do the most in order to successfully transition into the private sector was to take an MBA at a top business schools. He went on to apply to a highly-ranked business school, has now been accepted, and is thus fulfilling the first step towards his career transition into the private sector.
3. And finally, you will need to enlist a lot of support and help from your network. I would talk to your immediate and extended family, friends, former colleagues and other contacts and ask for their advice and support. Remember, career transitions are fraught with difficulties so it is important to surround yourself with people who understand your ambitions and are willing to encourage and support you along the way.
Case study: This time it is about me. After working for international companies for many years, I decided to set up my own consultancy. This was one of the most difficult decisions I have ever had to make as at the time I had a well-paid job, good reputation and prospects in the company. And this is where my husband and family were fundamental to me ultimately breaking free and setting up on my own. I had people to share my doubts with, ask for advice and as a result I never felt alone in the challenging transition process, which has proved a success so far.
I would love to hear your thoughts on the challenges of career transitions and how you have navigated them.