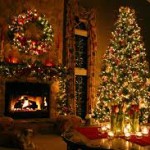 In this article I have collated the round up of the key questions and my answers to them on the topic of Christmas job hunting. Another set of highlights from the Guardian Careers live Q&A I was an expert panelist on. The full discussion can be found here.
Q: If a job asks to send a cover letter via email – do you attach it or put in body of the email? Another question: Can the social media profiles of young people today be a barrier to getting that job tomorrow?
A: To answer the first question first, it is a very common question people ask and what I would suggest is having a close look at the job description to see whether they have specified the way your cover letter must be sent. Some positions explicitly specify. In case if it not mentioned, the best way is to attach your cover letter following an established tradition. If you want to play it even safer, do it in the main email body and then attach it to the email as well.
The second question: it could possible be a barrier if a social profile is completely out of line and indiscreet as a lot of the information about it is saved for life on search engines so best to be safer and either keep it all very professional or make your private account private.
Q: How do I stay positive and motivated when feeling upset and disheartened about my job hunt?
 What practical techniques are good to stop any feelings of bitterness arising when I don't get offered a job?
A: Perseverance, consistency and self-confidence – these three words are a good guide on how you should approach your job search. It is a completely natural feeling for all of us to feel a bit disappointed when hearing a rejection but the key to success is to minimise the unproductive 'upset' time and sit down to think what can be improved and how your current strategy can be tweaked to get better results. Asking actively for feedback after rejections will provide you with a lot of learning ground for the future as well. In the end, those who are persistent, consistent and confident will surely end up with offers!
Q: What's the best way to handle handing your notice knowing you'll have to come back after christmas? What's the best way to negotiate reducing a notice period?
A: Well, generally each company has it written down in their contract of employment how long the notice period be and if you have given notice before christmas, it is even better in some ways as the days off still count as part of your notice period and you wouldn't generally have to work them off (but a lot depends on the industry so you should check for more detail what your contract says). In many companies, they wouldn't even deem it necessary for you to come after after giving in your notice and you can stay on the garden leave and complete your assignments from home.
Q: Is it worth sending speculative applications at this time of year or should one wait till the new year?
A:
– Yes, definitely worth it as a lot of people are in a more relaxed mood closer to the holiday time and you never know, something might materialise early in the new year thanks to your pre-Christmas approaches.
– You may be deemed 'overqualified' as it is true these training programmes are generally aimed at people with less experience. May be worth meeting managers of the department you are interested in and speaking to them direct asking for their opinion and advice.
Q: How do big firms recruit into these more entry-level roles other than apprenticeships or graduate schemes? Is there hope for someone in their mid-30s with who perhaps has underachieved academically when they were younger and is finding it difficult to establish a sound career for themselves a bit later in life?
A: The issue here is that a lot of entry level positions are not advertised direct and you and enter the industry by intensive networking and getting to know managerial staff in your target companies/departments. I believe in your case, it is the surest way to land an entry level job. Prepare a well-thought through pitch as to why you would like to work in that post and how you have progressed over the years and how you can benefit this particular company.