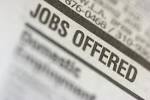 Our long-awaited one-to-one 1 hour career advice session providing guidance on switching into sales from another industry is up and running.
We will discuss the best strategies to undertake to switch into the sales industry, the CV and interview requirements and tips on how to succeed at roles plays/account planning exercises. I will discuss the typical career path in sales and which companies are recruiting at the moment.
The price for the session is £85.