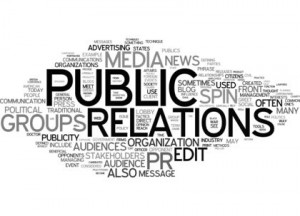 Today we are talking to Brendon Craigie, Group CEO of global PR and communications consultancy Hotwire.
1. Being a successful CEO of a PR company, can you please share what it took to reach the top of the career ladder at your company?
I guess one of the main things is ambition. You need to have an appetite to be the leader of the business. And of course, you will have a lot of self-doubt so you will need a lot of resilience to deal with the challenges. I also think you need to have a lot of self-awareness about what you are good at and not that good at.
And you need to realise that other people are better than you in certain things and that it takes a team to make things work. You will never be successful if you are not used to working in a team. Another important thing is to be able to create an environment in which people can prosper, succeed and do their best.
With regard to my personal story, I have done almost every job possible in my company, being promoted to managing larger and larger teams. But I have taken some side-steps as well. Reaching the top is like playing the game of 'snakes and ladders'. A long time ago my then managers asked me if I was interested in managing a larger team, which at that time was out of my comfort zone. In the end, I agreed and took on a job that I didn't really want to do at the time. The path to the top is not always smooth – you will need to take on jobs that you may not be that excited about at first.
You also need to learn about the whole range of stuff and acquire a much wider understanding of your business as a whole. For my company, Hotwire, understanding other business cultures and countries is crucial as well as it is an international agency.
2. What would you say are the main challenges facing the PR industry at the moment?
The biggest challenge is also an exciting opportunity as it reflects a larger shift in the overall marketing & communications industry away from traditional channels to social media. Today PR needs to help clients address their key audiences with larger strategies, such as for instance, engaging top influencers from social media, bloggers and experts in addition to traditional media. Hotwire have been innovators in this respect.
3. What key pieces of advice would you give to someone aspiring to a career in PR in the UK?
One of the most important things we pay attention to when recruiting to our company is that the person has done well at university. The second most important thing is that a candidate has demonstrated real interest and passion about PR – be it at university or previous work experience. Thirdly, candidates need to show that they have real commitment to PR.
We recruit graduates who know they want to work in the PR industry and not any other one.
Finally, drive and ambition are the key qualities we look for in candidates.
4. What is the first thing you pay attention to when looking at a candidate's CV? Cover letter?
I generally receive about ten speculative emails a week and I am afraid to say that 99% of them are indistinguishable. About 1 in 100 is something interesting. I normally read the first two lines of the actual email and it is clear whether I want to read any further. If a person can't sell themselves in the first few lines, then they have lost their chance.
I would suggest providing some examples about your target company, something interesting that has happened there and caught your attention. Link your personal experience with how you can bring value to the company and ultimately, the company's clients.
5. What are the main qualities you look for in candidates who apply for your PR company?
We are looking for very smart and ambitious people who are looking for a long-term career in PR. Exceptional people who have demonstrated that they are innovative and can bring some new, fresh and interesting ideas to the table.