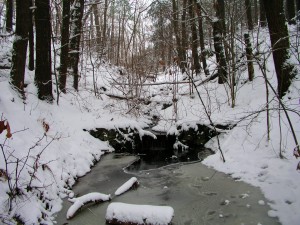 At this time of year, job seekers might be tempted to think "I have applied to lots of places during the autumn and I can now relax for a while as nothing happens in December.
But this is a common fallacy of our complicated job seeking reality. The truth is that nowadays companies recruit towards the end of December up until the New Year. And this often includes banks and management consultancies, which aim to finalise their recruitment until the end of the year. Don't listen to people generalising that as December is a run up to bankers' Christmas bonus time, there is no place for people search during this month. This is often not the case, especially if you are looking to land a job through employee referrals rather than submitting applications online.
The same applies to January. In fact, January and February are the two key months of the New Year in terms of recruitment so if you want to be one of the first and stand out, then go ahead and submit your documents in early January. Use the run up to January for networking and sourcing contacts in your target companies so that by January you have already laid the foundations with regard to establishing trusting relationships with the people that matter for your success.
Based on personal experience, I would say that every month is a recruiting month nowadays. It is of course fair to say that some time periods tend to be slower than the others due to public holidays, summer vacations etc, but overall, you have an opportunity to apply all year round. Even in banks, there is such a thing as off-cycle recruitment – but this is generally obtained through employee recommendation and referral. I would suggest aiming for off-cycle hiring as the competition is less severe due to the fact that the majority of people have already applied during the main recruitment cycle.
And it is worth remembering that a lot of positions are not advertised and in fact are created when a suitable person comes along. So if you see no openings on your target company's website, don't despair. Use your existing network and good old-fashioned Googling to locate the main contacts in the company. Then get in touch, arrange an informational interview and impress!
I would love to hear your comments on your personal experiences of the recruitment cycle and during which period in the year you got your job. Please share in the Comments box below.